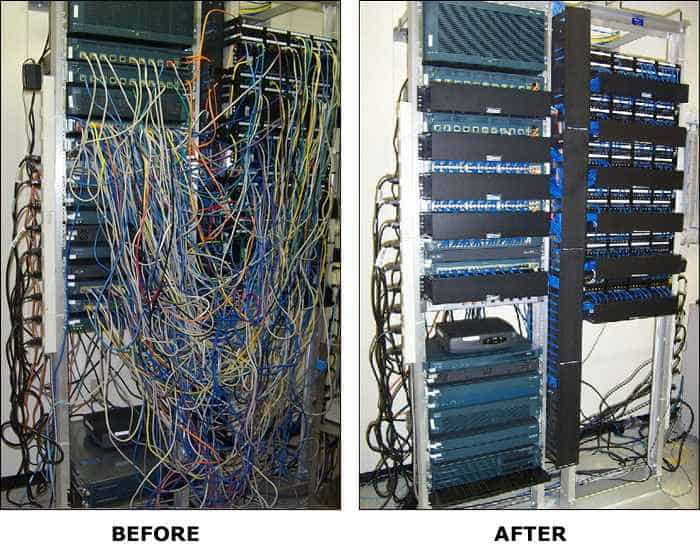 Does your data cabinet resemble spaghetti Junction? 
Smart IT offer a complete re-patching service, which can be conducted outside of normal working hours, this can help maximise the performance of your network and keep a safe, tidy working environment.
Trailing cables in the workplace are serious risk to health & safety. 'Spaghetti cabling' in your comms room or data centre can reduce performance and cost you time and money when any changes are required.
We offer a cabinet changeover service to help you fit more devices into the network cabinet and allow for future growth.  Or simply re-patching your cabinet with brand-new colour coded patch cables in the correct lengths to ensure they look tidy and are easy to identify.
Our Data Cabinet services include:



Re-patch untidy cabinets




Label cables all cables with unique IDs




Install new colour coded patch cables




Install new trunking or cable trays




Replace patch cables with correct length cables




Perform an audit for your records




Relocate your cabinet, including electrics if necessary




Install a new cabinet to allow for more devices



Contact us today on 0330 223 3525 to arrange a viewing of your existing cabinet and no-obligation quote.