Does your business struggle with a slow internet connection?  Are your options for a fast, reliable connection limited due to the availability of broadband in your area?  Is a dedicated leased line out of your budget?  Then Wireless Fibre could be the answer.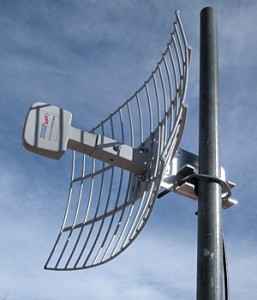 Wireless Fibre provides a fast, reliable broadband connection available with the same guaranteed SLA provided by leased line, but at a fraction of the cost.
Available across most of the North East including most rural and built up locations, Wireless Fibre is an excellent choice for businesses who cant access fibre broadband, or are not near a local telephone exchange.
With speeds up to 100Mbps and at a fraction of the cost of leased line, but with the same guaranteed SLAs, Wireless Fibre is becoming a popular choice for businesses who rely on their internet connections.
Contact us today on 0330 223 3525 to find out what speed is available in your area.