Alnwick Medical Group is a large 7-partner practice covering Alnwick and its surrounding villages that launched in Summer 2017 from the merging of The Bondgate Practice and Infirmary Drive Medical Group. The practice covers a large geographical area of rural Northumberland, incorporating Bamburgh in the North to Warkworth in the South and from the coast stretching west to villages such as Glanton and Powburn.
"We operate from four locations. The main sites are located in Alnwick along with additional satellite branch surgeries located at Embleton, Longhoughton and Seahouses. From these locations we are able to offer services and dispense medications to patients in our most rural inland and coastal villages."

Tony Brown, Managing Partner, Alnwick Medical Group

.
The practice has a strong drive to continuously improve patient communications and make getting in touch a simple process, launching many online services such as the NHS App, Accurx and eConsult.
The Challenge
Alnwick Medical Group consists of four surgeries located in Alnwick, Embleton, and Seahouses. Covering such a rural far stretching area they required a telephone system that they could rely upon. Alnwick Medical Group are committed to providing first class communications to their patients and felt the legacy systems that were in place across the surgeries required updating to achieve this. The surgeries were running cloud telephone systems, but felt they weren't releasing the full potential with the pervious supplier, missing out on valuable functionality.
"We wanted to move to a technology, that would give the surgeries unlimited lines, with the ability to manage busy times throughout the day by putting more staff to bring the call level down. It was important that we could advise our patients and keep them informed throughout the call."

Tony Brown, Managing Partner, Alnwick Medical Group.
The medical group also required a system that would support remote working, not only as a result of the pandemic, but also due to the rural location of the practices. Often during bad weather such as snow, travel can be disrupted making it difficult for staff to get to the surgery.
The Solution
After carefully considering a number of telecoms providers, Smart IT was chosen as the new Cloud telephone system provider for Alnwick Medical Group.
Tony tells us more: "Smart IT have extensive experience working with GP Practices, Darryl had a clear understanding of our challenges and made some excellent recommendations. I knew from our first meeting that they would become our preferred partners"
Smart IT's solution was a cloud telephony system as it would immediately mitigate the issue of the separate systems running at each site. By migrating to a cloud solution all sites would be linked on the one telephone system. The cloud solution would support each practice in retaining their independence, whilst delivering the benefits of working at scale. Smart IT's Cloud Telephone systems includes unlimited call lines so patients can get through easily, and staff can continue to make out going calls too, with no impact on the line capacity.
The teams across all sites can work remotely if required with no impact on the patient experience. Operating on a cloud platform means staff at the different practices can contact each other using short dials and transfer calls to members of staff working remotely. It was key that the telephone switchover was seamless with minimum disruption to the practices and their patients. This fitted perfectly with Smart IT's project management strategy.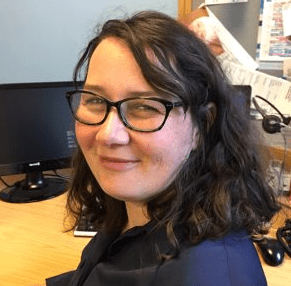 "The telephone system is the gateway for Alnwick Medical Group's practices. Smart IT would ensure that there would be no disruption to the groups service. All set up and configuration work would take place at our Head Office in Gateshead and then bring each site online one by one to guarantee no disruption."

Darryl Robinson, Sales Manager, Smart IT.
The Result
The onboarding process was also made as simple as possible for the medical group and their practices.
Tony explains further "The switchover from the old system to the new cloud was seamless and we experienced no downtime – which was very crucial for us being a GP surgery."
Smart IT worked closely with Alnwick Medical Group to create the reporting functionality to gain the valuable call reporting insights to support a first-class customer experience. The sophisticated statistical analysis gained from the reporting functionality of call traffic allowed the practice manager at the group to identify the busiest periods for staff resourcing.
"We now have the reporting functionality to understand our patients call journeys, ascertaining where our calls are going and how we can most efficiently deal with them. The comprehensive reporting allows me to make informed decisions on both the allocation of resources and call queues."

Tony Brown, Managing Partner, Alnwick Medical Group.