At Smart IT, each employee is given one day's paid leave a year where they can volunteer for a local charity of their choice, known as charity days. It's a great opportunity for the team to invest in their local community whilst being compensated and rewarded for their efforts by Smart IT.
This week Smart IT's Colin Nonas, Chris Wilson and Nicola Armstrong took to the fairways, volunteering at Heel & Toe Children's Charities annual golf day.
Heel & Toe has been providing life changing therapies to children with cerebral palsy and physical disabilities across the North East since 2008. The charity provides a unique and much needed therapy service helping children improve their mobility and movement, which in turn increases their independence and confidence. The specialist therapists now help over 200 children and young people with disabilities each week.
This was an extremely exciting day for Heal & Toe, being their first major fundraising event since the start of the Covid-19 pandemic.
"Unfortunately, in March 2020 our usual fundraising events and activities were forced to stop, as well as corporate support and we suffered a huge financial loss.

We are delighted that we now have a full calendar of events planned, starting with our Annual Golf Day, then other events such as our Sportsman's Dinner, running through to December to help make up the shortfall"

Heel & Toe Children's Charity
The Smart IT team got involved in a range of activities from selling "The Mulligan" balloons and raffle tickets to helping with competitions such as nearest to the pin and longest drive.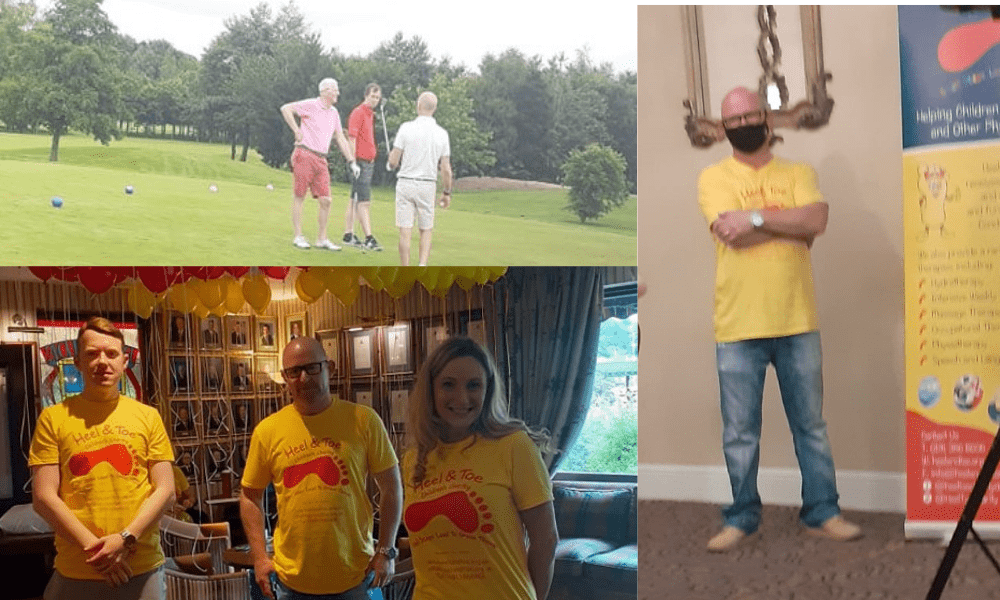 "It was a privilege to be part of the Heel and Toe team for the day, helping raise much needed funds for such an amazing charity. After watching the presentation, hearing first-hand from the children and parents the impact Heel & Toe has on their lives, I will definitely be volunteering again soon."

Nicola Armstrong, Marketing Manager, Smart IT
"I have always admired the work of Heel & Toe, so when I was asked to choose a charity to work with for my volunteering day the answer was easy.

It was great to see so many North East organisations supporting Heel & Toe, competing in the golf tournament"

Colin Nonas, Business Development, Smart IT
Find out more about future Heel and Toe events or to volunteer