Established in 1983, Ravendale Foods has grown to become a leading wholesale supplier of meat products in the North East of England, with an extensive UK-wide customer base. Their primary operation is the manufacture of high-quality pork products sold to the retail, catering and food manufacturing industries.

At their 'AA' Grade BRC-approved production facility in County Durham, the skilled team offers an end-to-end service, from the supply of core ingredients through to the fully packaged end product. Ravendale Foods has always maintained an excellent reputation for customer service – 'going the extra mile'. They put the needs of their customers at the heart of their business, with the aim of providing excellent quality products, on time and at a competitive price. Their long-standing customer base is testament to their ongoing commitment to achieve this.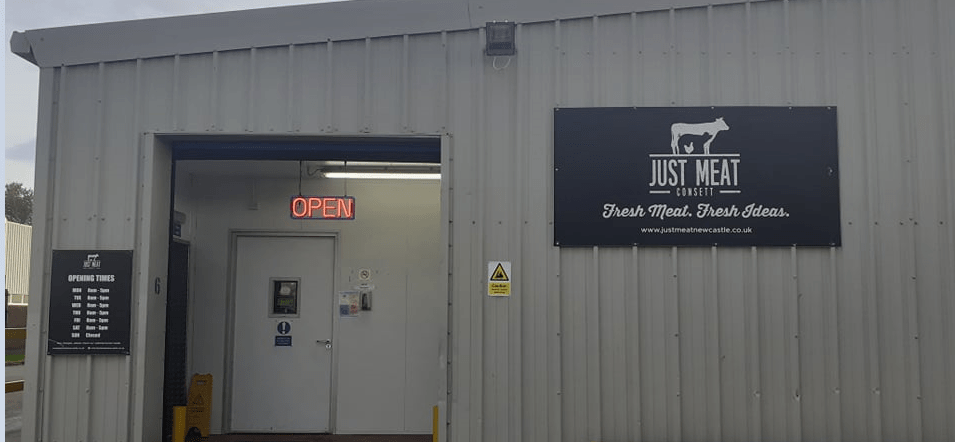 The Challenge
Ravendale Food had an incumbent IT supplier for several years and had reached the position of reviewing the service and exploring potential new IT providers.
As like many businesses looking to change their IT Support Provider, Ravendale Foods were faced with the worry of possible disruption whilst a new provider "beds in". Often the logistics of changing IT Support providers fill most businesses with dread.
"Customer service is a priority at Ravendale Foods, we needed to ensure that when changing IT Providers that we were confident that there would be minimum disruption to the business allowing us to continue to meet our customer expectations"

Alistair Gray, Ravendale Foods
Ravendale Foods operate across multi sites often requiring staff to travel between the various sites or between the office and production line. Meaning accessing emails on the move often posed a challenge.
The Solution
At Smart IT, we appreciate that changing IT Providers can be a big concern for businesses and often they tolerate inadequate service for this reason. When bringing new clients on board we work according to a structured onboarding process, carrying out a full IT audit. This ensures we cover all bases and gives our clients the reassurance that switching their IT support to Smart IT is a seamless process which is simple and stress free.
"With Smart IT, we plan the migration in detail to ensure that everything will continue to work while we make the switch. We make switching your IT Support Provider a swift and painless experience."

Shaun Simpson, Technical Director, Smart IT
As part of the IT audit, it was identified that some pcs at Ravensdale were running on unsupported operating systems, so we recommended replacing the majority of their PC's. this then allowed them to install cloud anti-virus software to give protection against ransomware, phishing and spam emails.
A further recommendation was to migrate their email from a hosted exchange across to Office 365, which now allows staff to pick up emails when not at their desks giving faster response times to customer enquiries.
"What was different about Smart IT, is they listened to our requirements, they took the time to understand our business. They identified areas of improvement and have come up with some fantastic solutions which allows us to be more agile as a business."

Alistair Gray, Ravendale Foods
The Results
Ravendale Foods found the transition across to Smart IT seamless, and have already experienced the benefits of the dedicated IT helpdesk.
"We are extremely happy with the ticket response timeframes from the helpdesk and escalation teams, the engineers are all friendly and extremely proactive and helpful."

Alistair Gray, Ravendale Foods
Due to legacy issues with the broadband connectivity, Ravendale Foods required a last-minute change, requiring the broadband to be terminated then reprovisioned to get them back online as quickly as possible.
"Smart IT managed the onboarding process professionally and efficiently from day one. They reacted quickly to a critical issue we had with the broadband, enabling our business to continue to function smoothly. The onsite engineers worked hard to get us back online quickly.

We have been impressed with the onboarding process and look forward to seeing the partnership develop over the coming years."

Alistair Gray, Ravendale Foods
In addition to the onboarding process, each Smart IT customer is appointed a dedicated account manager, this helps develop the relationship further. Our account managers work closely to gain an understanding of clients' IT business objectives and provide expert advice on how these can be achieved.